Visit the New CELL Exhibit
Addressing the Most Critical National Security Issues 
The CELL Exhibit engages visitors with a thought-provoking, compellingly presented interactive exploration of terrorism and violent extremism and their impacts on global stability, on domestic and international security, and on U.S. civil liberties.
Knowledge is power. Click the link below to learn everything you need to make the most of your visit to the CELL Exhibit.  
The exhibit is a powerful experience and is now open for group tours. Whether you're looking to book a field trip or interested in a private guided experience, the CELL can accommodate your group.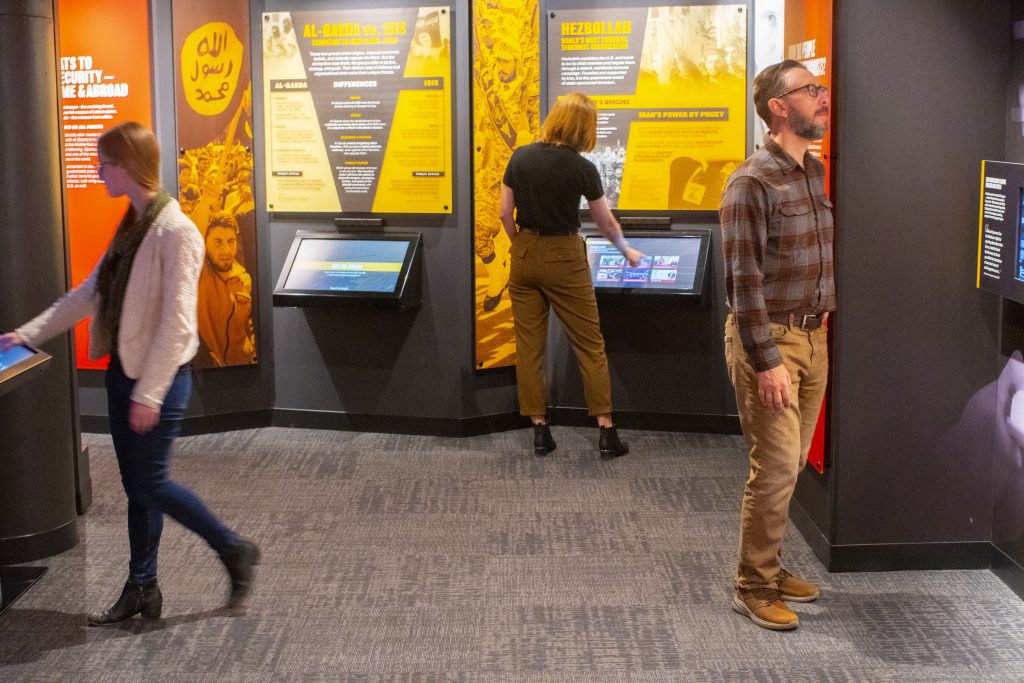 Frequently Asked Questions