CELL Exhibit Re-Opening for Group Tours!
We are thrilled to welcome reservations for group visits to the the all-new, state-of-the-art CELL Exhibit!
In this empowering, interactive experience, your group will explore how extremist ideologies can lead to violence and how together, we can each play an active role in protecting our communities. What you learn can help you make a crucial contribution to public safety.
Tours begin February 24, 2022: click below to learn more and reserve a date for your group to have an unforgettable experience in the new exhibit!
Colorado Remembers 9/11 featuring Fmr. CIA Dir. Brennan and Amb. Bolton
Join us for Colorado Remembers 9/11 Commemoration and National Security Forum featuring Former CIA Director Brennan and Ambassador Bolton on September 8 at the University of Denver. This moving event will honor lives lost and present a hard-hitting forum on the most pressing issues impacting national security today.
Counterterrorism Education Learning Lab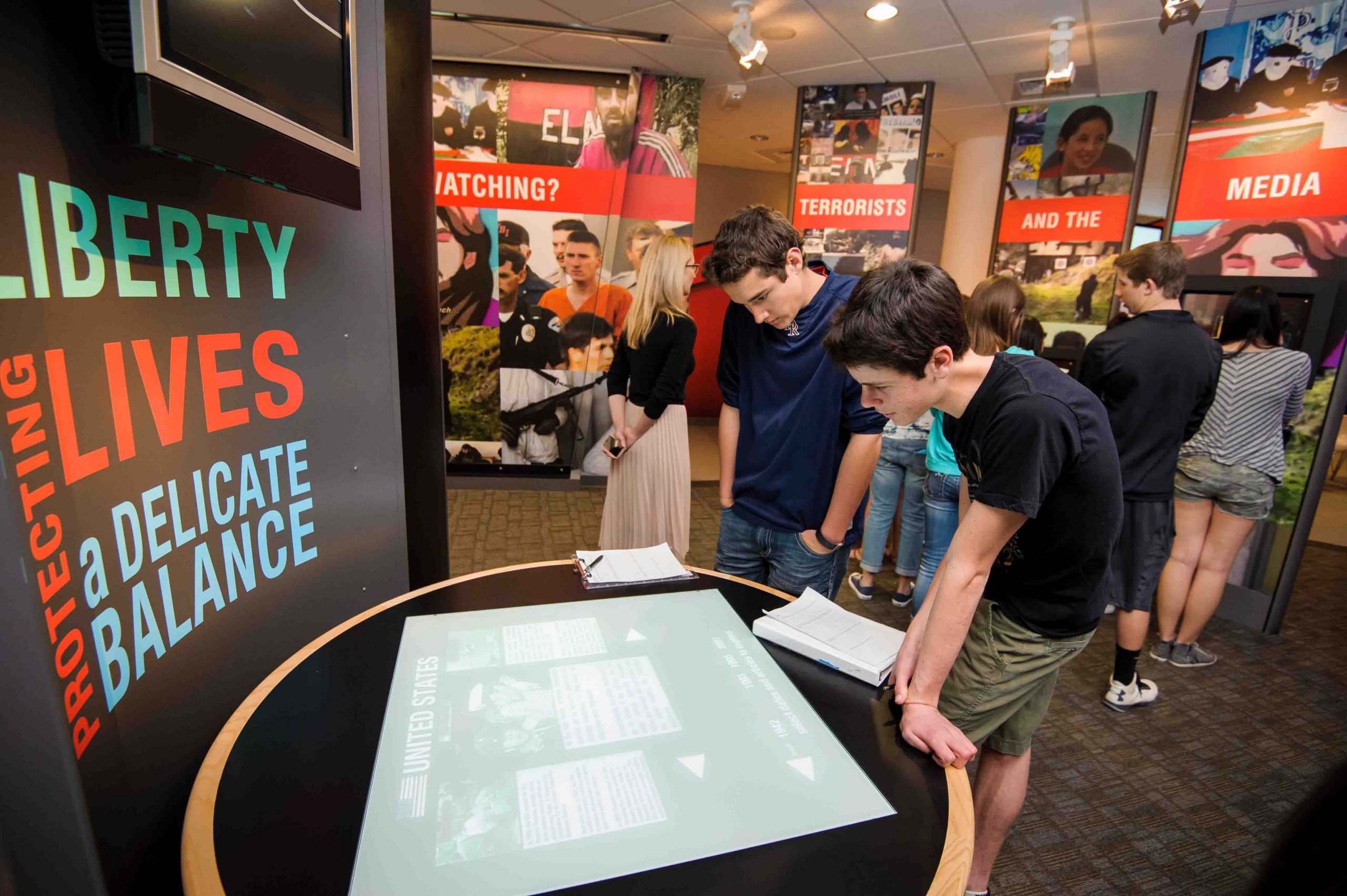 A non-profit organization dedicated to preventing terrorism through education, empowerment and engagement.
Our unique exhibit, renowned speaker series and training initiatives increase public awareness and preparedness in the ongoing effort to promote public safety and security.
Knowledge is power in the prevention of terrorism, enhancing global security and strengthening community safety.
Community Awareness Program (CAP)
It's how citizens learn skills essential to protecting their communities, businesses and neighborhoods. Stand together in partnership with first responders to promote safety where you live, work and play.
The New CELL Exhibit
It's more than an exhibit. It's an engagement: a place to ask hard questions, to consider difficult facts, and to start ongoing conversations — together, for the safety of all of our communities.
Educational Programs
Entertaining, enriching, interactive offerings for all ages. Standards-compliant curricular elements for teachers, merit badge clinics for Scouts, professional development opportunities for first responders, and much more.
Upcoming Events and Programs