365 National Security Event Series
The CELL's 365 National Security Event Series affords audiences a dynamic opportunity to directly interact with and learn from leaders in the fields of national security and foreign policy. Specific topics are tailored to current events, exploring today's security threats, counterterrorism efforts and what individuals can do to help enhance community safety. Previous 365 National Security Events have included: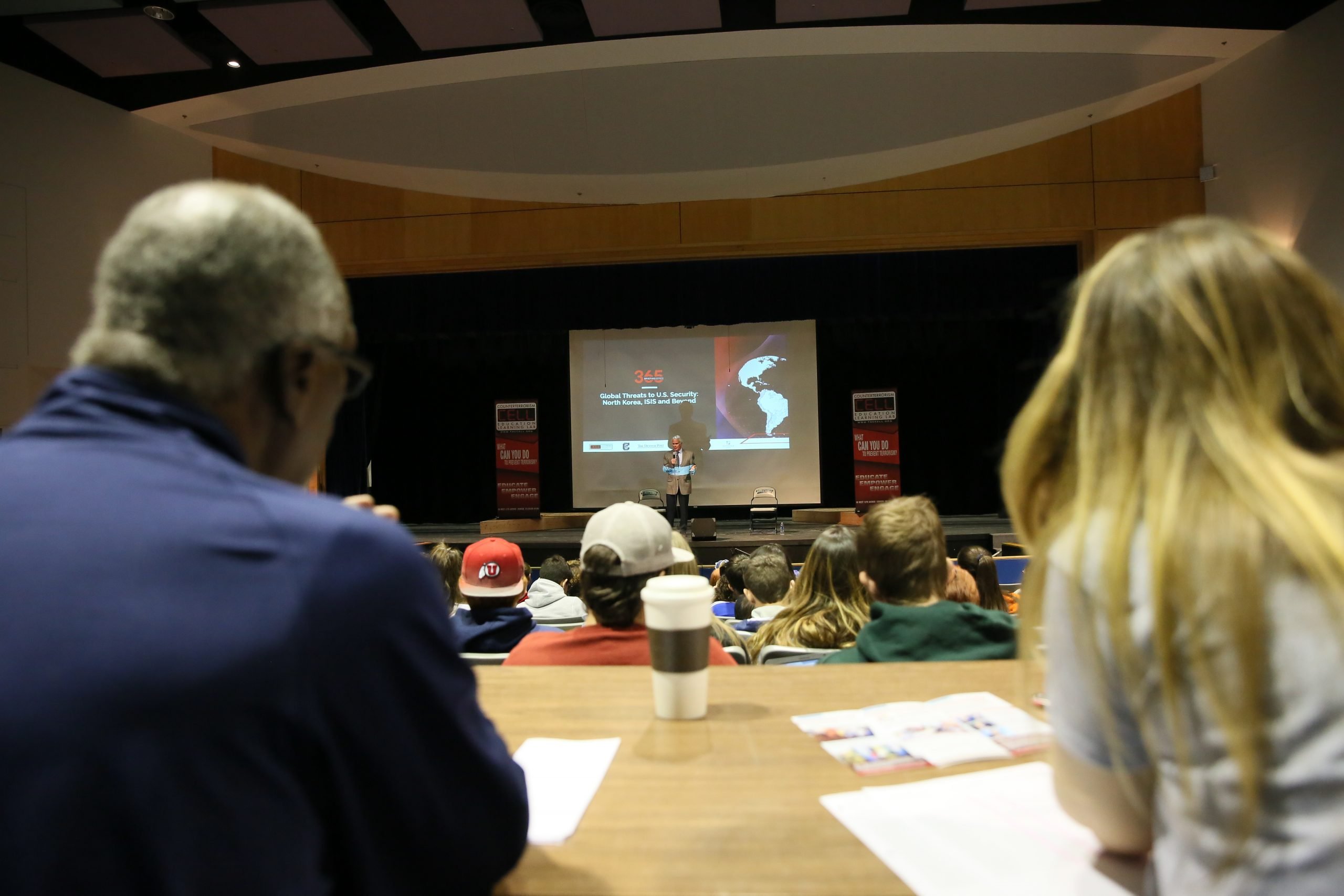 In addition to on-site forums, 365 National Security Events are now also offered both virtually and at the CELL Exhibit. Each event comprises a brief topical presentation followed by a live Q&A session.
$5 per person
Details specific to each format are as follows: 
CELL Online Speaker Series - New in 2023!
Violent Extremism & Threats to U.S. Security
Are you concerned about the rising threat of violent extremism and its impact on our nation's security? Join us for a thought-provoking speaker series that aims to shed light on this pressing issue and explore effective strategies to counter extremism. These engaging events bring together experts, practitioners, and community members to foster meaningful dialogue and promote a united effort in safeguarding our nation.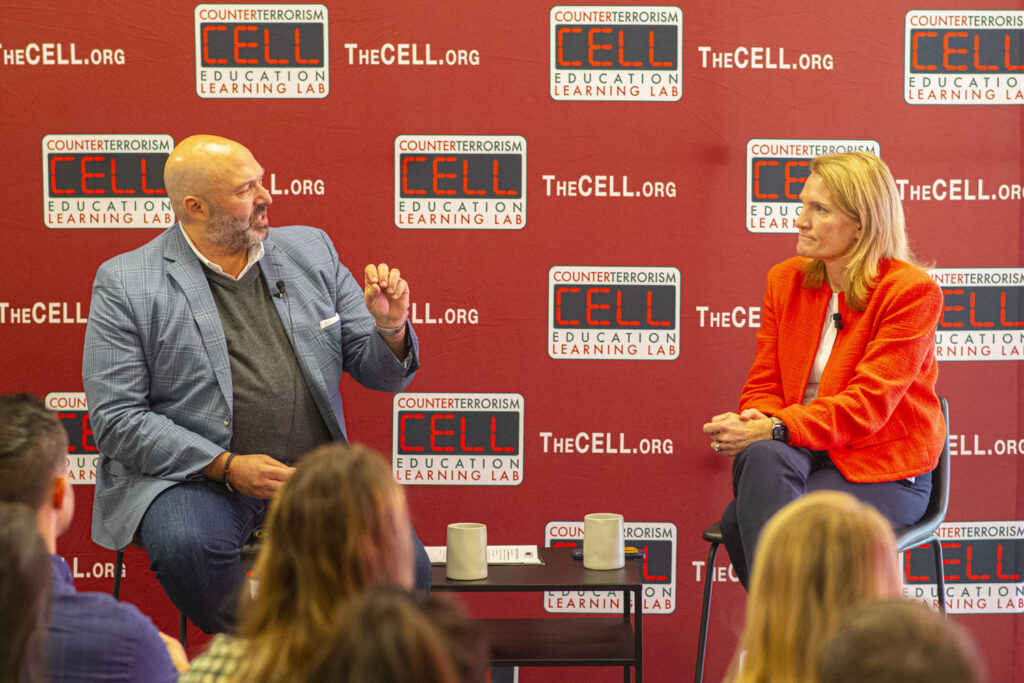 November 13 at 6 PM MST: "International and Homegrown Threats Today" ft. Peter Bergen, CNN National Security Analyst, Award-winning journalist and New York Times bestselling author
December 4 at 6 PM MST: "Radicalization in the Digital Age" ft. Dr. Cynthia Miler-Idriss, Director of Polarization & Extremism Research & Innovation Lab (PERIL) at American University
More events to come in 2024
Can't make it? Don't worry! Registrants will be sent a replay link following each event.
This project was supported by grant #22PIBV23CELL, issued by the Colorado Division of Homeland Security and Emergency Management. The discounted $0.25 per-participant charge for this program has been graciously underwritten by the CELL's underwriters.

CELL Exhibit Briefing Series
The CELL hosts regular 365 National Security Events for the public in our state-of-the-art exhibit, which are open to the public. Please visit our Events calendar for upcoming programs and to purchase tickets.  
Praise for the 365 National Security Event Series
"Working with the CELL has been an invaluable experience for both myself and my students. The 365 Briefing Series has brought thought provoking, engaging speakers to share their knowledge and experiences with our school. In this ever-changing world, it is reassuring to know there are groups out there, like the CELL, that are so invested in educating our children in such a meaningful way."
The CELL's 365 Briefing Series presentation provided development of global leadership skills, an understanding on how to stay safe, and prepared our students on how to change the world for the better.
The virtual seminars that the CELL put on for our campus were enlightening and fact-filled. Comments from my students reflect the impact it had on them: 'CELL offered insight into how extremist propaganda may use similar contemporary issues to reinforce the ideals and emotional sentiments of disenfranchised groups.' I have already seen carryover in my own courses in references made to the testimony presented.